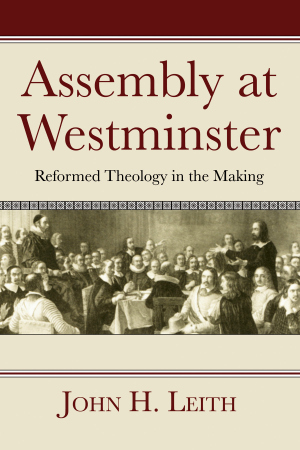 By John H. Leith
In the story of the church's continuing theological dialogue, the Westminster Confession stands as a towering accomplishment. Persons in the Reformed tradition, especially English-speaking Calvinists, have been shaped by the Westminster Confession as by no other Christian creed. Even in rebellion against it, men and women continue to be formed by it.
John Leith focuses on the background and character of the assembly that wrote this document. After placing the Confession in its historical, political, cultural, and theological contexts, Dr. Leith examines its major themes—the Bible, the lordship and sovereignty of God, the covenant, and the Christian life. Finally, he looks at the question of the Westminster Confession as normative, authoritative theology.
The Westminster Confession should be neither idolized nor rejected, says Dr. Leith. "It should be accepted for what it is, a remarkable theological achievement of the Reformed community in the seventh century, and received with gratitude for the guidance that it may give for the theological task today."
For further information about or to purchase this book, visit https://wipfandstock.com/assembly-at-westminster.html.